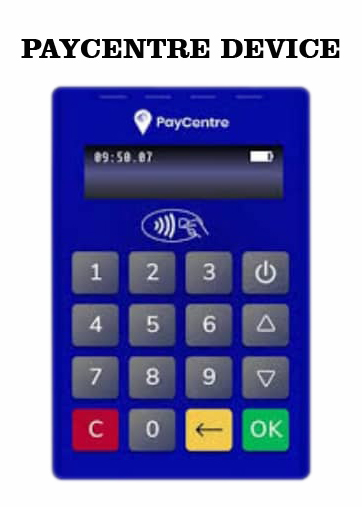 FOR FILLING OF FORMS AND REGISTERATIONS OF ANY OF THE POS MACHINE THAT YOU WANT TO COLLECT PLEASE WHATSAPP THESE NUMBERS: 08120391112, 09065225971 OR 07042024194,
AFTER PAYMENT AND REGISTERATION, WE WILL SEND YOUR POS MACHINES TO THE NEAREST NIGERIA POST OFFICE TO YOUR HOUSE FOR YOU TO COLLECT
PHONE NUMBERS: 07060938517 , 08037496482
ADDRESS: INSIDE ADO-ODO OTA LOCAL GOVERNMENT, SANGO OTA, OGUN STATE.
OPAY POS TERMINAL
CAUTION FEE: #10,000 REGISTERATION AND LOGIS. FEE #20000… TOTAL IS #30,000.
THINGS TO KNOW: IT HAS TARGET OF #2MILLION MONTHLY….IF YOU DIDN'T MEET UP IT WILL BE COLLECTED BACK FROM YOU… CHARGES FOR WITHDRAWAL IS 0.5% CAP AT #150 FROM #20,000 AND ABOVE…TO REGISTER YOU NEED A STATEMENT OF ACCOUNT OF #2.5MILLION WITHIN 3 MONTH….. PROCESSING DURATION IS 5DAYS IF YOU HAVE ALL THAT IS NEEDED….. REFUND FEE IS #10,000
PAYCENTRE MPOS
COST OF REGISTRATION- — #14000 BUT THE MPOS IS FREE OF CHARGES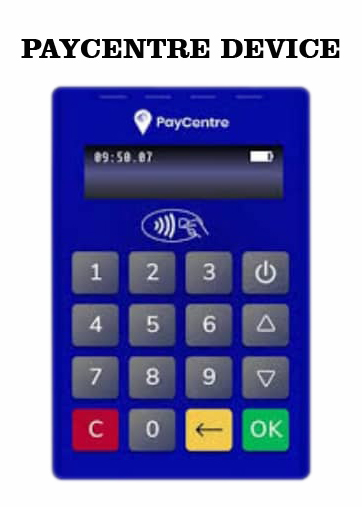 TRANSACTION CHARGES IS 0.5% OF ALL YOUR WITHDRAWALS CAPPED AT #100 FROM #20,000 AND ABOVE…..NO REFUND……. PROCESSING DURATION IS 2DAYS.. IT HAS NO TARGET
KUDI POS IS #35000
WITHDRAWAI CHARGE RATE : #100 TO #4500 IS #25 #4501 TO #25000 IS 0.6% #25000 TO #500000 IS #150 DEPOSITE IS #20
KOLOMONI MPOS
COST OF REGISTRATION- — #15000
TRANSACTIONS CHARGES IS 0.5% ON ALL AMOUNT CAPPED AT#100 FROM #20000 AND ABOVE….. TRANSFER IS #30……. NO REFUND…. PROCESSING DURATION IS 1 DAY…. IT HAS NO TARGET
DOLLARPAY POS
REGISTERATION FEE IS #35000…..WITHDRAWAL CHARGE IS 0.5%……… REFUND FEE IS #10,000….. PROCESSING DURATION IS 5DAYS AFTER PAYMENT…. IT HAS NO TARGET
KASHZOO MPOS
COST- — #19000 PLUS SERVICE FEE #3000 MAKING A TOTAL OF #22000
TRANSACTIONS CHARGES
WITHDRAWAL
TRANSFER/DEPOSIT CHARGES
KASHZOO PROCESSING DURATION IS 2DAYS…. IT HAS NO TARGET
FREEDOM POS
REGISTERATION FEE IS #30,000….REFUND IS #10,000…WITHDRAWAL CHARGE IS 0.6% ……IT HAS TARGETS OF 3MILLION IF YOU DIDN'T MEET UP IT WILL BE COLLECTED BACK FROM YOU……PROCESSING DURATION IS 5DAYS
KOLOMONI POS
REGISTERATION FEE IS #30,000 WITHDRAWAL CHARGE IS 0.7% FOR ALL AMOUNTS……REFUND IS #10,000……. PROCESSING DURATION IS 4DAYS
MONIEPOINT
PRECESSING FEE IS #30,000…. PROCESSING DURATION IS 7 DAYS…IT HAS TARGETS IF #2MILLION, IF YOU DIDN'T MEET UP IT WILL BE COLLECTED FROM YOU… REFUND FEE IS #10,000… WITHDRAWAL CHARGE IS 0.5% CAPPED AT #150
POS PRINTER COST IS #15000